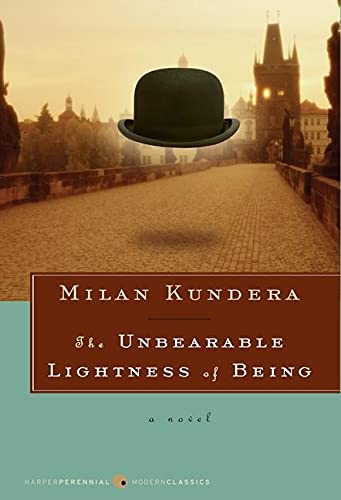 In The Unbearable Lightness of Being (1984), distinguished Czech novelist Milan Kundera tells the story of two couples following the Prague Spring of 1968: a young woman in love with a man fighting between his love for her and his unending womanizing, and one of his mistresses and her faithful lover. Kundera combines pieces of philosophical brilliance and artistic beauty to create snapshots of imperfect humans facing life-changing decisions. When The Unbearable Lightness of Being was first published in English, critic Elizabeth Hardwick, writing in Vanity Fair , described it as a "a work of the boldest mastery, originality, and richness." It was named one of the best books of 1984 by the New York Times Book Review and won the Los Angeles Times Book Prize for Fiction. It quickly became an international bestseller.
7:30 p.m. Thursday, September 8, 2022 (Parts 1-4)
George A. Spiva Library Room 413A, MSSU
Admission: Free
Pick up a copy of the book in Webster Hall 337 or Kuhn Hall 203 while supplies last.
6 p.m. Thursday, September 22, 2022 (complete book)
Joplin Public Library, Community Room East, 1901 E. 20th St.
Admission: free
Check it out from the Library's collection!