(Slide from: Burton, A., 2011. Characters, Fairy tales. Tanglin Trust School, unpublished.)
THE GOOD CHARACTER
All fairy tales need a good character, they don't need to be perfect but the reader must like them. You will be able to think of lots of 'good' characters - Cinderella, Snow White, The Ugly Duckling; think of any fairy tale and you should be able to identify a 'good' character.
A good character will typically start off as young, often poor and alone, unhappy, humble and untainted. They generally turn out to be respected and to have found power and happiness.
THE BADDIES
The bad character (witch, a goblin, a dragon or an ogre) acts as an antagonist to the good character and they usually have evil powers which are used to cause the good character pain.
THE SUPPORTING CHARACTERS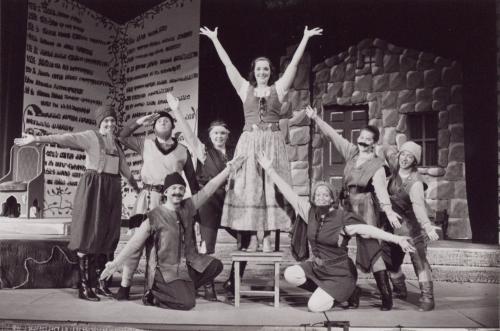 These may include:
a task-setter (this may be a king, for example)
other accomplices (these may include talking animals)
adversaries (such as an evil step-mother)
the character that the hero has to rescue and release from a spell